General Mobile Robotic Manufacturing Systems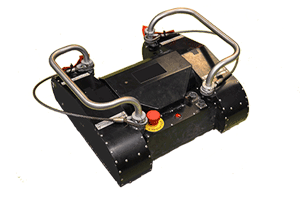 RTT's general platforms are being used (or examined for use) by some of America's most innovative companies and organizations to test a variety of new and disintermediating technologies. Some of these applications include: laser welding, laser cutting, grinding, scaling and ship breaking.
Controller Options
A variety of controller options are available including game type controllers and tablet interfaces.
Vision Systems
A variety of vision systems are available for integration with RTT platforms. We  support vision systems from SERVO-ROBOT and Meta Vision Systems. Seam tracking cameras from both companies have been integrated and tested with RTT systems.