Management Team
Founder & President – Dr. Jamie Beard
Jamie's responsibilities include product optimization and field testing, design prototypes, inspection services and day-to-day company operations.
Jamie spends thousands of hours at client sites around the country working with skilled workers, field engineers and foreman to ensure RTT automation equipment works the way workers like to work. All of RTT automation designs are field tested with early adopter companies to optimize commercial product releases.
Making things work in the field is what it's all about according to Jamie. Jamie has been building, repairing and putting things back together since he was seven. His fascination with robots and remote control vehicles began at age ten and doesn't look like it will end any time soon. Jamie began building climbing robots for industrial purposes in 1999.
Jamie received his Ph.D in Engineering, M.S.M.E. in 1999 and his B.S.M.E. in 1997 all from Tennessee Tech (TTU). He was a research associate with the Center for Electric Power while performing his M.S. and Ph.D. research. During his M.S. research, Jamie worked in the area of mobile climbing robotics developing a robot for climbing lattice type tower structures. As a Ph.D. researcher, he worked in the area of miniature compliant spatial mechanisms suitable for micro-positioning and micro-manufacturing applications. Upon completion of his Ph.D., Jamie continued in a post doctoral position as a research associate for the Center for Energy Systems Research at TTU where his research focused on development of mobile robotics specifically targeted for harsh environments and in the development of dexterous manipulators. In working for TTU and RTT, Dr. Beard has 12 plus years of experience in the design, development and in-field application of robotic system.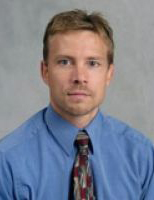 Founder – Dr. Stephen Canfield
Professor Canfield is responsible for helping RTT design automation and robots that incorporate "best of breed" mechatronics. That's just a fancy term describing the mechanical, electronic, computer, software, control and systems design engineering that's required to design and manufacture useful automation. Said more succinctly, Professor Canfield makes useful art out of academic theory.
Professor Canfield is no stranger to this process. His patent entitled "Spatial, parallel-architecture robotic carpal wrist," is now known as the "Canfield Joint." Today that joint design is used by NASA and private spacecraft builders in their spaceship designs to manipulate thrusters and solar panels. (Search "Canfield Joint" on Google).
Work like this led Business Tennessee magazine to declare Professor Canfield, at age 34, one of the "Top Ten Scientists" in the State of Tennessee. Dr. Canfield is a Professor at Tennessee Tech and teaches classes in robotics, kinematics, control systems and mechatronics. Between teaching classes at TTU, Professor Canfield runs a program with TTU students building equipment for special needs children – including those addressing the challenges of dwarfism, cerebral palsy and down syndrome.
Dr. Canfield is a tenured professor at TTU in the engineering department. He received his Ph.D. in Mechanical Engineering at Virginia Polytechnic Institute and State University in May 1997 and his B.S.M.E. in Mechanical Engineering from Gannon University in May 1992. Dr. Canfield lives with his wife and two young boys on a small farm.
Additional information: http://www.tntech.edu/people/scanfield?Itemid=677
Executive Vice President – Steve Glovsky, J.D.
Steve is responsible for business development, overall company strategy, legal and intellectual property issues. Steve specializes in navigating the challenging waters faced by start-up and early stage companies.
Steve is a commercialization specialist and has worked with many early stage private and public companies Steve helped introduced the first remote computer based banking service, the first national high school sports website, the first high school sports mobile phone application, the first web based self service newspaper advertising application and early interactive, multi-modality computer mediated training programs.  Steve also has experience working with University spin-outs and companies founded by University Professors.
Steve has worked as a Senior Consultant at Arthur Andersen, Regional Chief Financial Officer at Bank of America and Vice president at Security Pacific National Bank. Steve has also worked as a Director at Apollo Group. While in law school, Steve worked in the chambers of Ninth Circuit Judge Alex Kozinski and spent summers working at the Cities of Glendale and Burbank.
Steve received his J.D. from the University of Southern California in 1993 and his B.A. from Tufts University in 1985. Steve lives with his wife Carmen in Franklin, Tennessee.
Additional information: http://www.steveglovsky.com